WATonomous Software Development
Just some personal notes on how to development new code, focusing on Perception.
Writing nodes How are all these refined predictions going to fit into the pipeline?
for now, keep the same format as old architecture.

obstacle -> Includes Pedestrian
Creating a new ROS2 package
You shouldn't need to do this. Steven will take care of this for you. Copy the gap_follow folder under samples/cpp+py into a package that you want (ex: camera_object_detection).
Using VSCode, do search and replace, excluding the gap_follow folders, like this: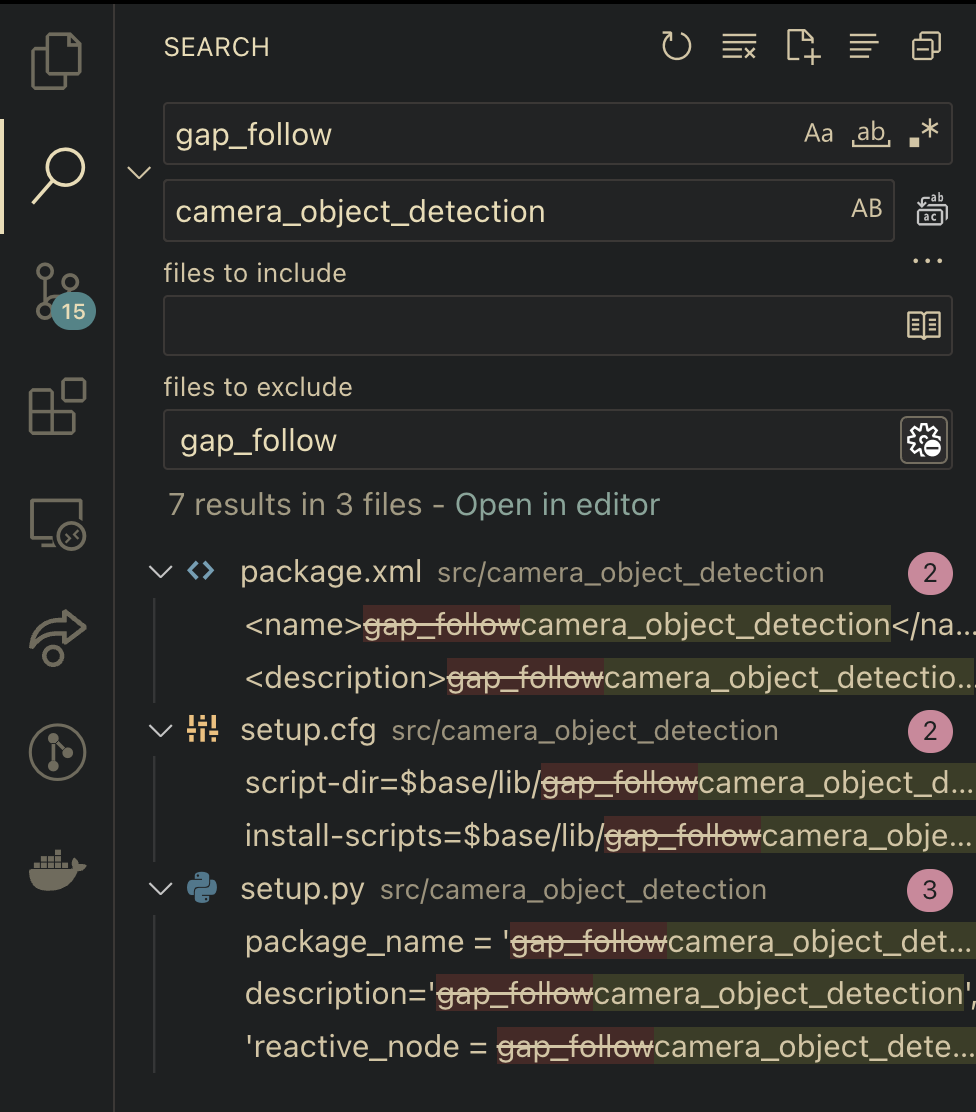 add docker-compose file
Add dockerfile
Then, we need to update the devconfig.sh TWICE