Camera Shutter
Notes from Cyrill Stachniss.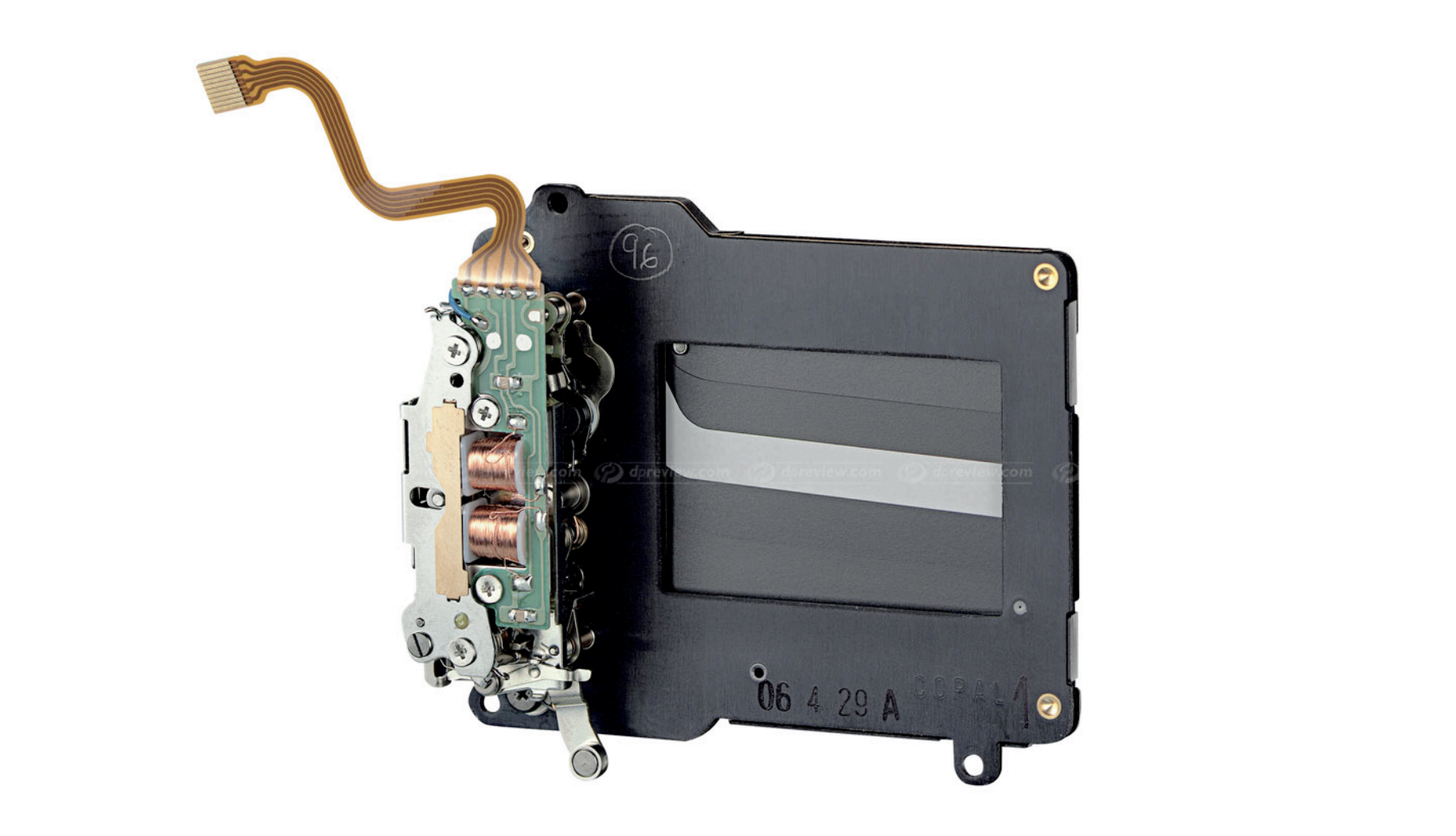 Shutter speed controls how much light you are letting in.
Rolling shutter
The shutter rolls (moves) across the exposable image area
The pixels at the same line of the image are recorded at the same time § Produces distortions in case of fast-moving objects or cameras
Often found in CMOS cameras
Why are rolling shutters used?

Because they're very CHEAP. https://www.quora.com/Why-are-rolling-shutters-still-used-in-digital-cameras-instead-of-global-shutters
Rolling shutters read one line after the other.
This is kind of how a LiDAR works!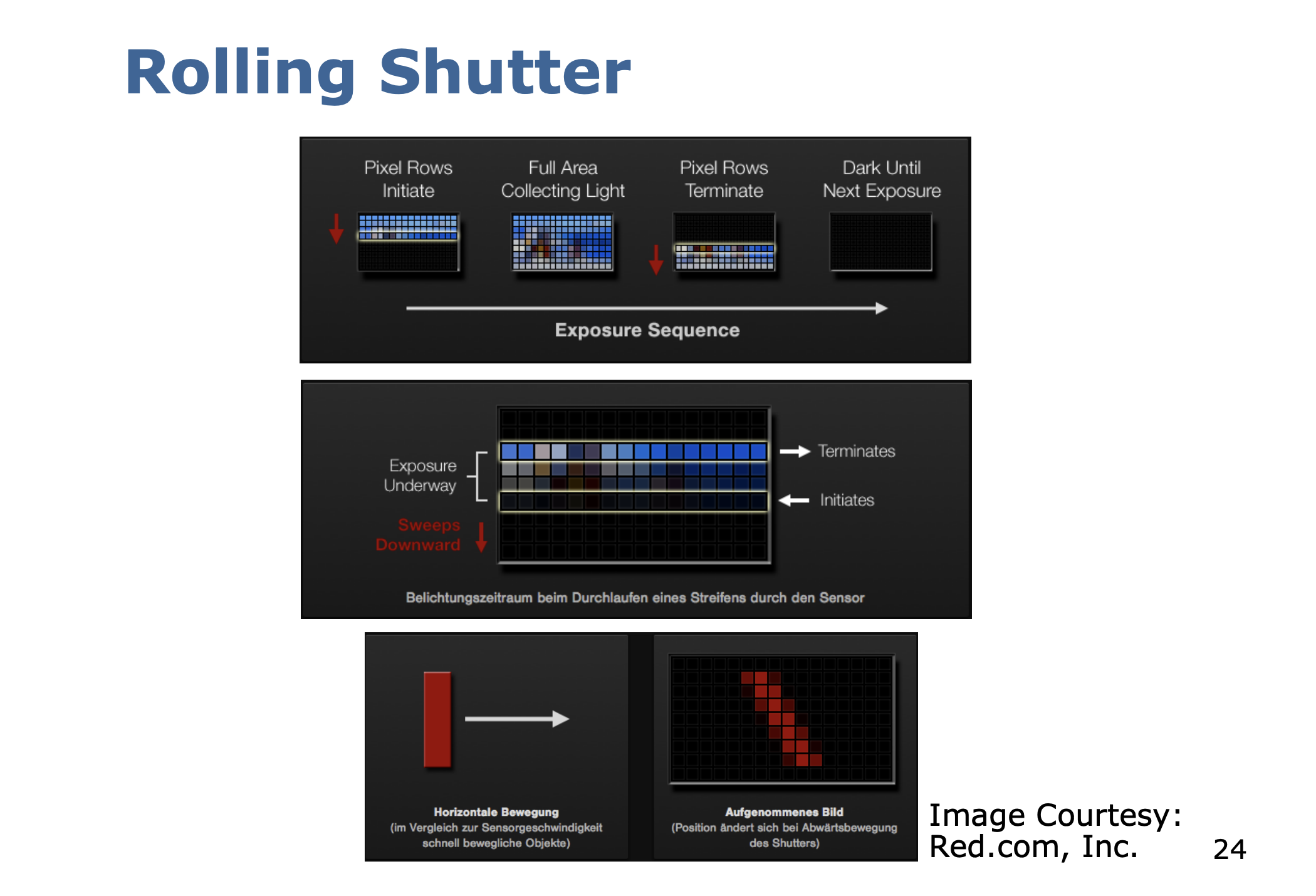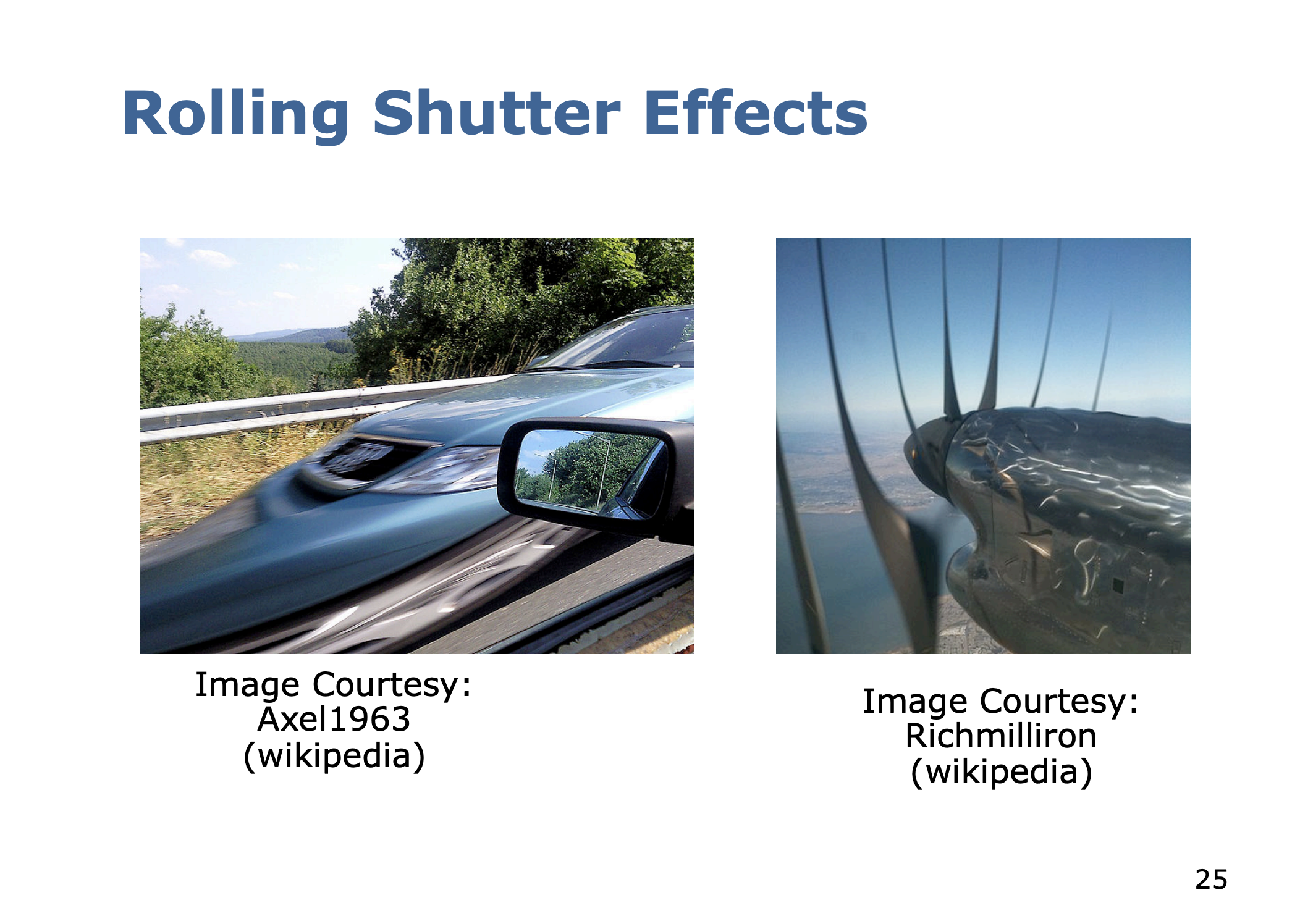 Are most cameras rolling shutters?

It depends. Many DSLR and mirrorless cameras use a mechanical focal-plane shutter, which is not the same as a rolling shutter.
You actually need to take this into account.
The other one is a global shutter
The whole image is recorded at exactly the same time
No rolling shutter distortions
Preferable for geometric reconstruction task
More expensive to produce, so we don't find them as often.