Direct Linear Transform (DLT)
DLT is a method to estimate the camera intrinsics and extrinsics. Learned from Cyrill Stachniss.
Resources
First, be familiar with Camera Calibration.
How many points are needed?
Calibrated camera
Uncalibrated camera
11 unknowns ()
We need at least 6 points
Assuming the model of an affine camera
Problem solved by DLT
Solving for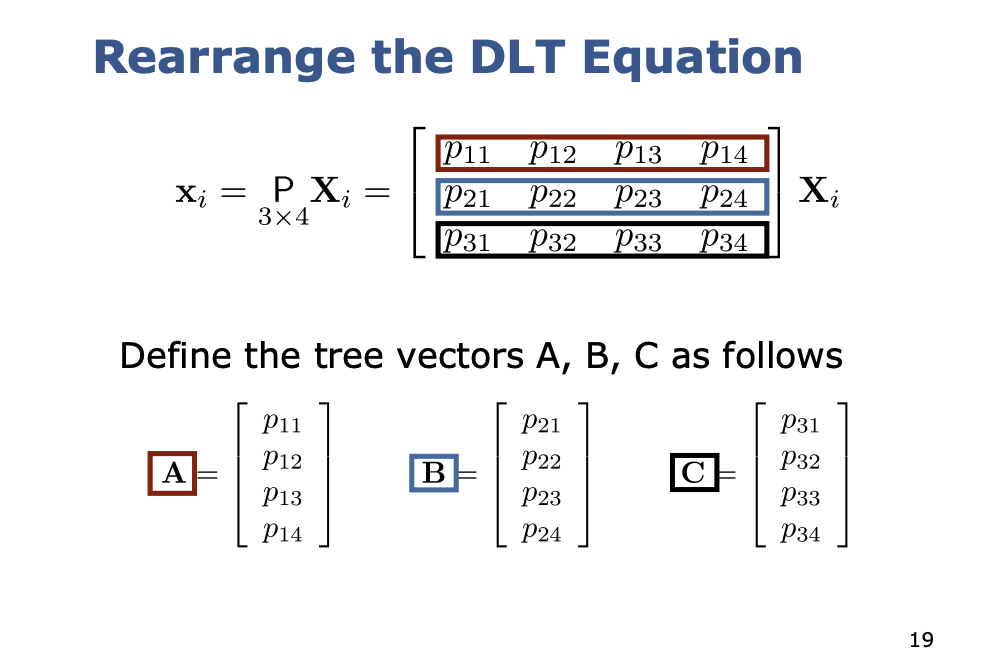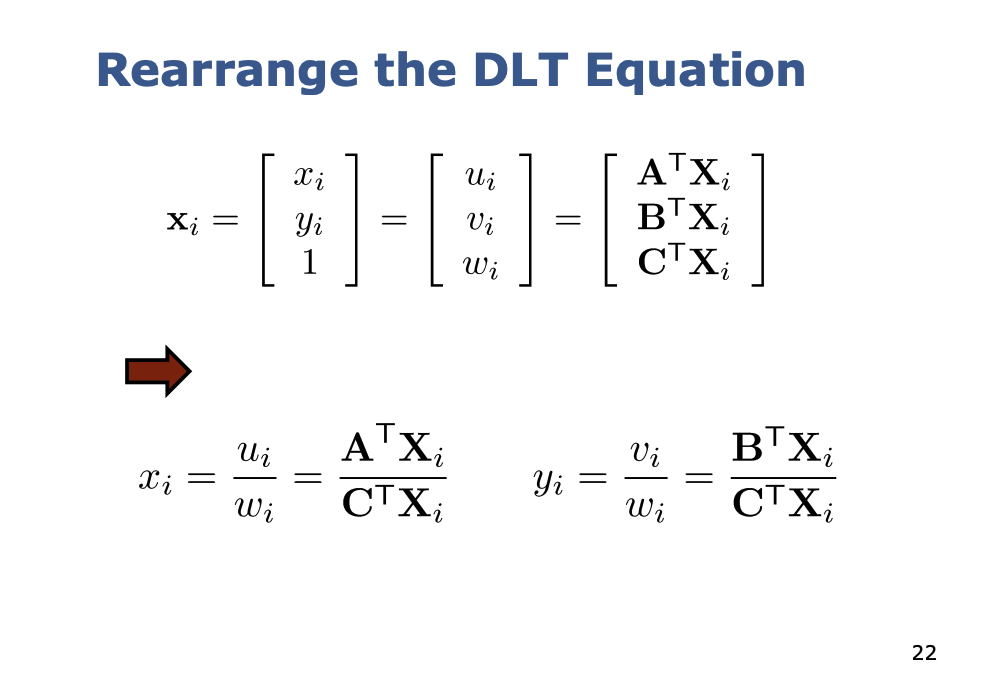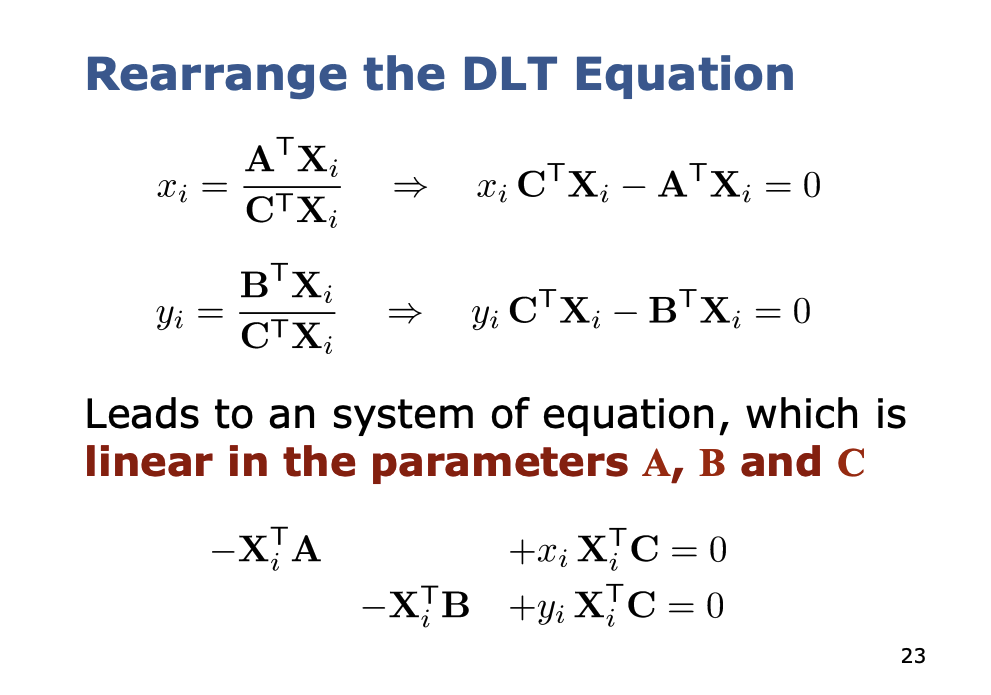 Decomposition of into
We need to do Matrix Decomposition, through QR decomposition.
Related