🔢 Math MOC
Mathematics is a language to express yourself. Master mathematics and you will be a step closer to unlocking your thinking. I really like the Rigor that math provides, which is so useful in applications such as ML.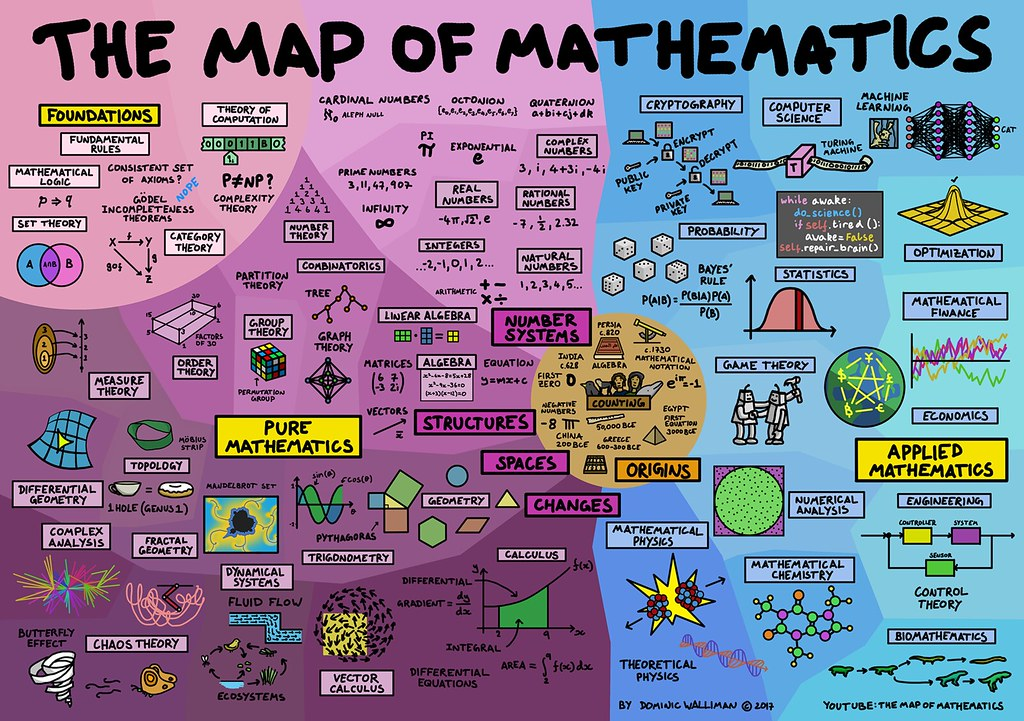 Mathematics is useful in so many areas because it is abstract: the same good idea can unlock the problems of control engineers, civil engineers, physicists, social scientists, and mathematicians because the idea has been abstracted from a particular setting. One technique solves many problems because someone has established a theory of how to deal with these kinds of problems.
Is math invented or discovered?

Is anything really invented? Check out this video .
Courses
Pure Math
Discrete Math
Concepts