Fundamental Matrix
Used for uncalibrated cameras. Essential Matrix is used for calibrated cameras.
The fundamental matrix relates corresponding points in stereo images (epipolar geometry).
Resources
The matrix F is the fundamental matrix (for uncalibrated cameras): F=(K′)−TR′Sb​R′′T(K′′)−1
It allow for expressing the Coplanarity Constraint by x′TFx′′=0
The fundamental matrix is the matrix that fulfills the equation x′TFx′′=0 for corresponding points
The fundamental matrix contains the all the available information about the relative orientation of two images from uncalibrated camera.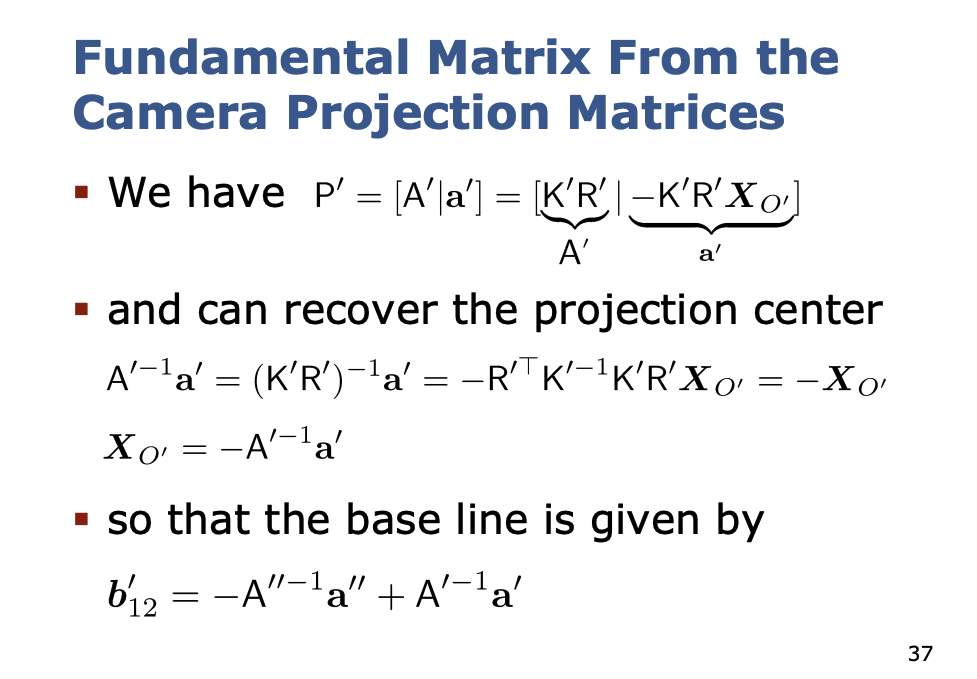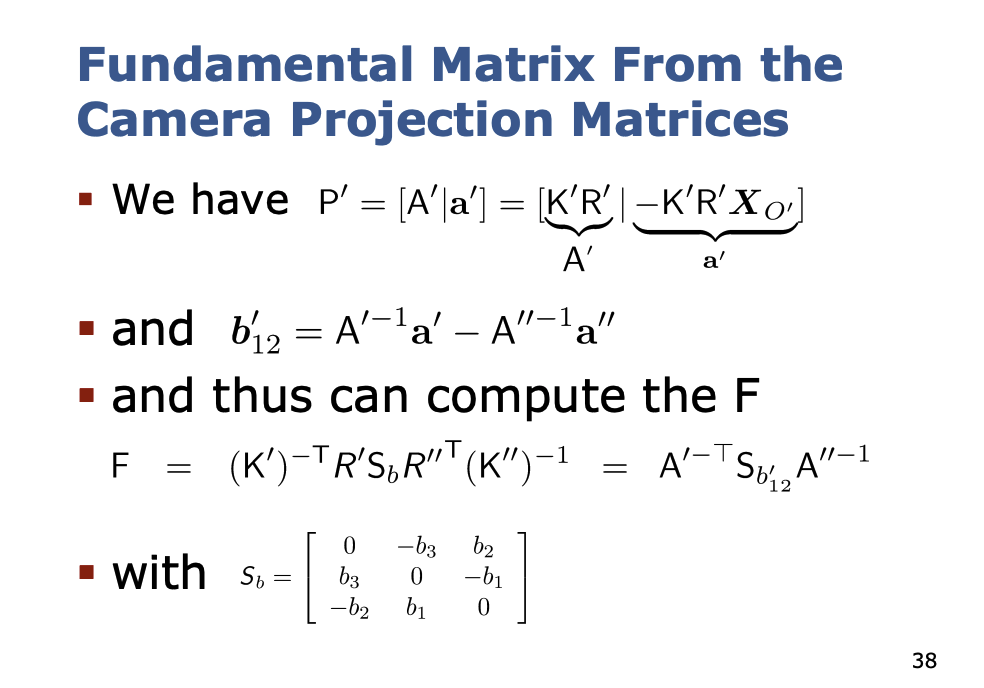 Related